Newsroom - Universal Jewish Wisdom: Building Partnerships – a personal story
July 30, 2016
Pirkei Avot teaches us to "קנה לך חבר" — "acquire a friend." This Talmud verse is counter-intuitive. Friendship is a unique kind of relationship that money could never buy. When you look deeper, you come to appreciate that the true meaning of "acquire a friend" is the importance of investing in friendships—and partnerships. These are essential to the success of individuals, families, communities, and organizations.
There are three key elements to developing successful friendships and partnerships—whether it is between individuals, spouses, or organizations. First and foremost, it's important to try and understand how your partner can complement your strengths and balance your weaknesses. A perfect clone of yourself, or your organization, will not expose you to new ideas or help you accomplish new feats. You need partners that fill in gaps in your knowledge or skill set.
Second, you must always be willing to give more than you ever expect to get back. You cannot enter a true, long-lasting partnership expecting a quid for every quo, or you will end up devoting more energy to comparing your contributions than actually contributing to your partnership. A genuine partnership does not rely on either partner separately; it relies on the two partners helping each other in concert. This cannot be done if either partner cares more about what they get out of the partnership than the partnership itself.
Lastly, you must minimize your own personal material gain. Entering relationships without greed allows you to create camaraderie without competition.
And these partnerships help us achieve results that are much greater than what we could have accomplished separately. This has been instrumental in my life.
My marriage is my most important partnership. My wife Gila is really the secret to my success. I could not have built my business or made the transition to being a Jewish leader without her. She is the spiritual leader in our family, while I tend to be more analytical and business-oriented. Though we share the same values and beliefs, her spiritual wisdom and heart complements my logical side. Neither Gila nor I see our relationship as a finite source of comfort, but as an infinite well that we can either draw from or fill at any time.
These sorts of partnerships are also vital to success in the world of business.
In 1983, after receiving my Master of Business Administration from the University of Southern California, I began working as a commercial real estate sales agent, listing and selling apartment buildings.
My manager suggested I approach David, a successful and active local Israeli-American investor. He felt that, because we were both Americans of Israeli descent, David would be an excellent business connection for me. My manager was right, though it took a year and a half for me to actually do any business with David. He made several offers on properties I brought him and he asked me to sell several of his own buildings, but to no avail.
Eventually, we bought our first building together—50/50—and we began a fruitful partnership spanning more than thirty years. Today David and I are not only partners but close friends. We have bought many commercial buildings together and enjoyed tremendous success.
One of the reasons our business relationship has flourished is because we complement each other's strengths. David grew up orthodox and was exposed to a higher Jewish learning, including the Talmud. These teachings helped him improve his already great negotiating skills and made him an incredible visionary. As the more analytical, detail-oriented partner, I would execute our plan. Just as important, I was and still am willing to work harder.
Working with a high-caliber partner gives you someone with whom you can brainstorm, share ideas, hardships, victories, and build a lasting friendship.
This sort of partnership is just as important for organizations as it is for individuals. Organizations, too, will find success when they enter partnerships with other organizations that complement their strengths and balance their weaknesses, with a willingness to give more than they expect to receive, and with the goal of minimizing their own greed.
Gila and I have established this as a guiding principle at the Milstein Family Foundation. We create synergies within and between organizations. Right now, we support more than 70 organizations as part of our mission to strengthen the Jewish People, the State of Israel, and the U.S.-Israel relationship, but we work to ensure that our funds are used productively. To do this, we seek to eliminate duplicative efforts—and to ensure that groups we support are working together as closely and efficiently as possible.
We often create programs that do not exist by asking organizations what they would do if they had more money. But every program we do needs to help other programs. We rarely pursue stand-alone projects that will not impact anything else. We look to strengthen relationships between organizations. We look for partnerships.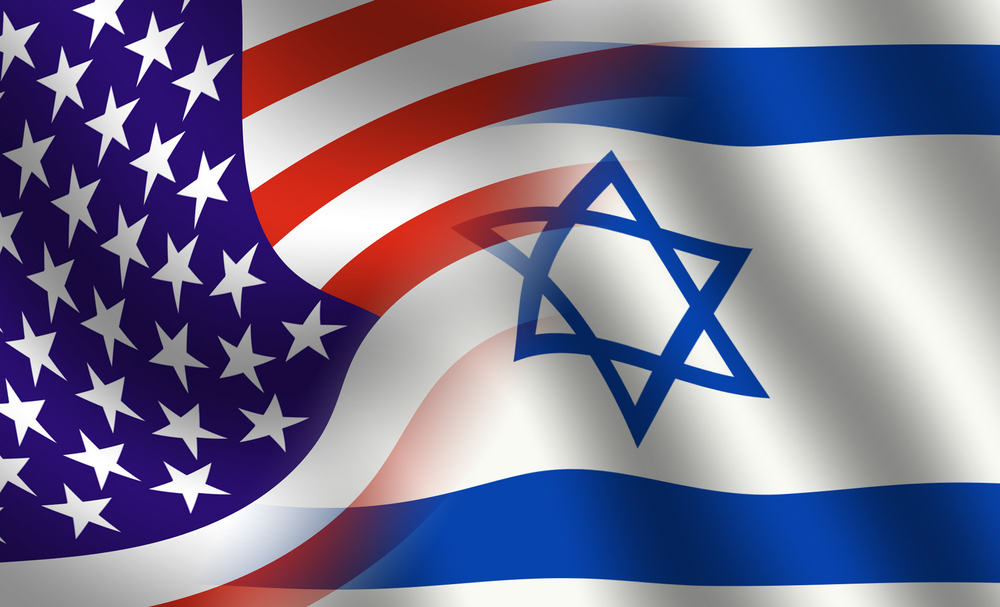 One excellent partner is AIPAC. AIPAC had a program to take non-Jewish student leaders to Israel—the people who will be the leaders of the world tomorrow—but did not have the resources for it. So, nearly a decade ago we established the Milstein Family Foundation Campus Allies Mission to Israel. Hundreds of brilliant college students have participated. They come back from to the U.S. with a much greater understanding of the importance of being a friend to Israel.
The Israeli-American Council, a non-profit I helped to found and where I currently serve as the Chairman, also creates synergies between organizations as it works to enrich the lives of all Israeli-Americans and American Jews. Partnerships are vital to the IAC. In fact, its core mission includes helping Israeli-Americans strengthen the partnership between their two countries. The IAC also partners with dozens of other Jewish organizations—from Jewish Community Centers and day schools to synagogues, to film festivals and networking conferences. One of the best ways for a philanthropic organization to advance its mission is to support other organizations.
Acquiring a friend is one of the most important things anyone can do to be successful. My life has been shaped entirely by the partnerships I've built, both personally and professionally, and the organizations I'm involved with rely on partnerships for their continued success.
The lessons in the Talmud are often difficult to fully comprehend in our daily life. Even the simple maxim, "acquire a friend," has layers of meaning that take decades to unwrap and understand. This is one of the most profound pieces of wisdom I have encountered.
Stay in touch – Like us on Facebook