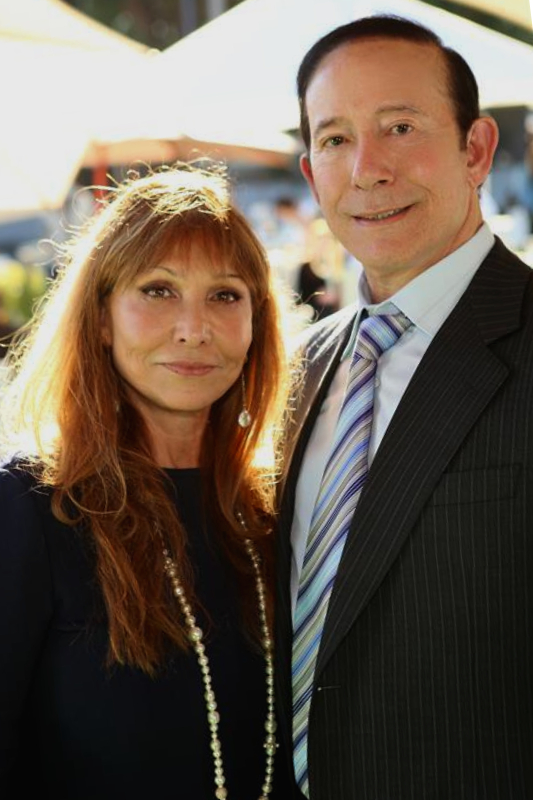 Gila Milstein was born in Morocco and immigrated to Israel when she was six years old. After graduating from the Rothschild Hospital Nursing School, she served as an officer in the Israeli Defense Force (IDF). Gila is an active community leader and philanthropist, and she sits on the Board of several organizations including the American-Israel Education Foundation and StandWithUs.
Gila serves as the President of Stand By Me, an organization that provides services and support to Israeli-American cancer patients and their families in Los Angeles. She is also the President of MERONA Leadership Foundation, which hosts the Impact Forum, an exclusive pro-Israel and pro-American network of philanthropists based in Los Angeles that meets with and supports exceptional non-profit organizations who fight Jew-hatred worldwide, support the State of Israel, and strengthen American values. 
Adam Milstein is an active philanthropist, real estate investor, and community leader. He was born in Israel and served in the IDF during the 1973 Yom Kippur War. Adam graduated from the Technion in 1978 and migrated to the U.S. with his family in 1981. In 1983, he earned an MBA from USC and began a career in commercial real estate in Southern California. Today,  Adam is a Managing Partner at Hager Pacific Properties, a private commercial real estate investment firm.
Adam is a co-founder and National Chairman Emeritus of the Israeli-American Council. He also sits on the board of several organizations, including StandWithUs and Hasbara Fellowships.
The Milstein Family Foundation is proud to support a network of non-profit organizations that work to strengthen American values, combat bigotry and hatred of all forms, and support the U.S.-Israel alliance.
The Milsteins live in Encino and have three daughters and three grandchildren.​
Adam Milstein on Social Media:
Adam Milstein on Facebook
Adam Milstein's Personal Website
Adam Milstein on Twitter
Adam Milstein on LinkedIn
Adam Milstein on YouTube