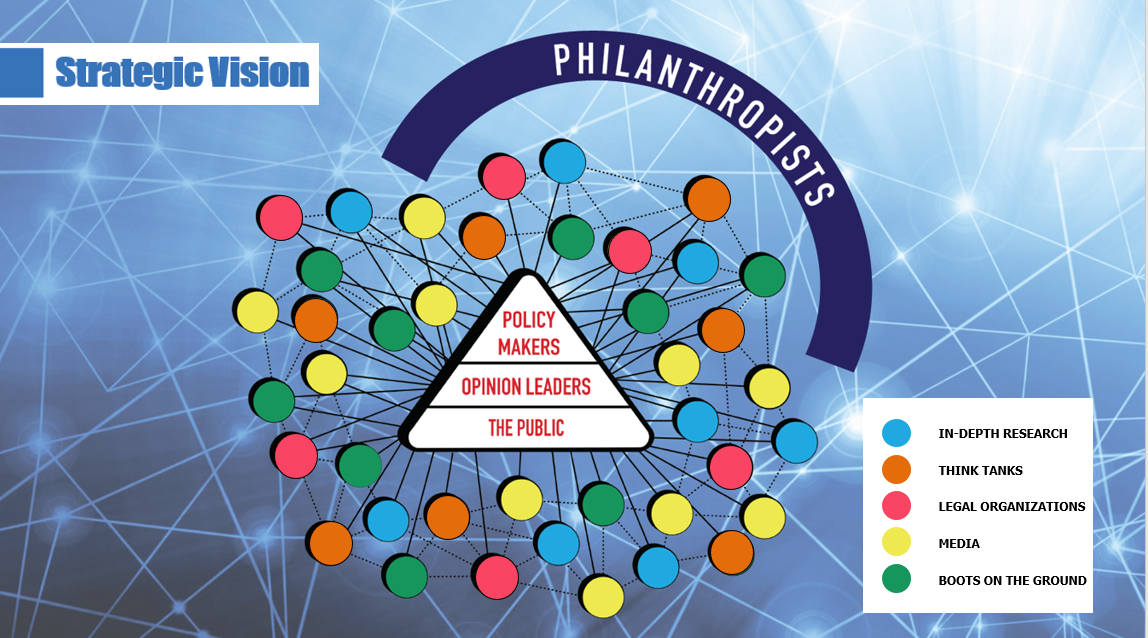 The mission of The Adam and Gila Milstein Family Foundation ("MFF") is to strengthen American values, support the U.S.-Israel alliance, and combat bigotry and hatred in all forms.​
MFF also works to strengthen the Jewish people and their affinity to the State of Israel – the homeland of the Jewish people, by instilling pride in their Jewish identity and fostering the courage to stand up and combat our detractors.​
We are dedicated to safeguarding Israel and America's shared values—freedom, human rights, and democracy—and strive to work to eradicate the common enemies who threaten these values.​
MFF builds coalitions that provide Americans with facts and knowledge to advocate and take effective action against radical movements that spread hate, bigotry, and discrimination.​ We have an innovative philanthropic philosophy that is based on three unique principles: "Active Philanthropy," "Strategic Force-Multiplication" and "Philanthropic Synergy."​
Active Philanthropy: We devote our time and resources to ensure the impact of the organizations we support and the success of existing and new projects we invest in.
Strategic Force-Multiplication: We encourage the creation of partnerships between our grantees to combat bigotry and hatred in a proactive and strategic way that engages the American people to take action.​
Philanthropic Synergy: We facilitate and maintain collaborations between organizations we support with similar missions to amplify the effect of their joint efforts to make the most impact.