Newsroom - My Personal Philanthropic Journey: Why giving is the greatest joy of all
August 18, 2016
The Talmud tells us: "More than the calf wants to suckle; the cow wants to nurse." For people who are actively involved in philanthropy, this makes a lot of sense. They know that the donor often ends up receiving as much, if not more, than the people and organizations that they support.
Jewish laws of charity, or Tzedakah, obligates us to give 10% of our income back to the community. It was David, my longtime business partner, who helped me discover the magic of charity about twenty years ago. As a Modern Orthodox Jew, David brought a unique perspective to our partnership.
He would often repeat the wisdom that charity makes perfect business sense – as the upside is much bigger than the downside – the giver gets much more than he gives. It's not that we give 10% of our income to charity, but whatever we give, God returns to us tenfold. In practice, we have found this charitable concept to be true in our lives and business.
Back then, we had a large vacant warehouse with minimal leasing activity. Eventually we got an offer to lease from a local tenant, a paper cutting company. Over the following few months we negotiated a lease and sent it to the tenant to sign.
Weeks went by and we didn't get the signed lease back. We were told that their Chief Financial Officer was reviewing it, that their Chief Executive Officer was travelling in Europe, and other nonsense that was clearly meant to delay on their end.
At the same time, we were approached by a Jewish non-profit organization that was looking for substantial funding to help them build a school. After careful consideration, we decided to make a donation of $100,000 in support of this project.
The day after we informed them about our commitment, our tenant, the local company, called to say they had signed the lease and they would send it along with the prepaid rent and deposit via Federal Express.
The reason they couldn't sign the lease before was that they were in the process of being acquired by a very large company and had signed a confidentiality agreement so they could not divulge any information. The fact that now we had a Fortune 500 company as our tenant and not a local company meant that the value of the building increased by about $1,000,000.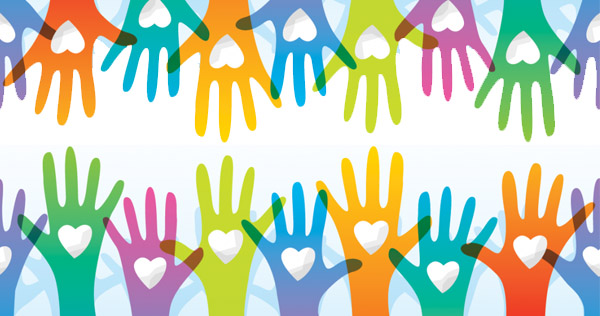 Can you see the connection? We had just given a $100,000 donation, and the very next day we got $1,000,000 in additional valuation. This sort of undisputable financial outcome is not always common, and is certainly not the reason to donate money to good causes. That "ten times" return can also come in a spiritual or personal way—you see how your gift makes a huge impact, inspires others, and benefits our communities – and that is the reward ten times bigger than the gift.
But this time, the return was literal – and it made me sit up and become a believer! It forced me to rethink my role in society, and about the best ways that I could make an impact. In particular, I realized that I could play a role in inspiring and engaging my fellow Israeli-Americans in philanthropic work.
In Israel, where I lived before coming to the U.S. for my Masters in Business Administration, the government provides for all social needs, and supports a strong Jewish community. The culture of giving is not present in the same way that it is in the U.S. For decades, many Israelis viewed giving money to charities as naïve, reserved for freiers (the word for suckers in Hebrew).
When we founded the Israeli-American Council, a primary goal was to instill this commitment to philanthropy in the Israeli-American community. We came up with the motto, "I aspire to be a freier," and required that all early members of the IAC support at least one charitable cause outside of the IAC. We have made great progress on this front, raising unprecedented sums from the Israeli-American community in support of communal needs. Yet, we still have only raised a fraction of our community's capacity — and have a long way to go to realizing our full potential and impact we can make on our community.
To this end, in September we will host the National Israeli-American Conference in Washington, D.C. – the largest gathering of the Israeli-Americans in history, which will engage and inspire our community to give their time, money, and passion in unprecedented ways.
Jewish institutions will only exist if we support them financially. The onus is on us, as members of the broader Jewish-American community, to support synagogues, Jewish schools, and other Jewish organizations.
Today, my wife Gila and I dedicate a large portion of our earnings, and invest about 80 percent of our time in philanthropy through the Adam and Gila Milstein Family Foundation. And the gifts that we give certainly come back to us tenfold: in the good we see being done to strengthen our community, in the joy that it brings to our lives, and in the sense of satisfaction that we have about our legacy.
Thousands of years ago, wise Rabbi Hillel said, "If I am not for myself, who will be for me? "But, If I am only for myself, who am I? And if not now, when?"
These simple words drive me every single day, reminding me that our responsibility to make the world a better place cannot be left for others and cannot wait until tomorrow. By fully embracing the joy and responsibility of giving back, my life has been enriched in more ways that I could have ever imagined.